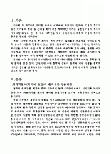 본 자료는 미리보기를 제공하지 않습니다.
자료를 다운로드 하신 후 확인 하실 수 있습니다.
영문초록
The purpose of this study is to identify characteristics of the landscape changes in Gwangjyu city and Icheon city, the suburban areas on the outskirts of the Seoul metropolitan area, by focusing on the causes of the urban sprawl and the resultant morphological characteristics of landscape degradation. Particular attention has been given to the 'advantages for developing suburb including geographical proximity and land price', 'institutional regulation such as land-use regulation' and 'community solidarity' as drivers for possible introduction of external factors. The types of landscape change were divided into three, after having on-the-ground research on eleven chosen towns and interviews with head of a village: Overwhelming Change, Separated and Small-Scale Change. It was found that, in general, the quality of landscape was best for the small-scale change type, followed by separated and overwhelming change types. While the types of landscape change are correlated with the geographical proximity, its relevance with land regulation is relatively weak. The study found that imposing a land-use regulation as a means to prevent changes in suburban village landscape may not be fully effective. Also it analyzed that villages could better manage with keen interest the surrounding landscape if there is a high degree of solidarity within the village community. Therefore, the sense of community could play an important complementary role to land-use regulation which does not suffice in itself to manage suburban landscape.
키워드