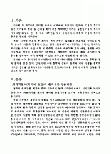 본 자료는 미리보기를 제공하지 않습니다.
자료를 다운로드 하신 후 확인 하실 수 있습니다.
영문초록
This study intends to establish a system to investigate and analyze various impacting factors to Rural Housings such as the relationship of characteristics of Rural Housings located in a Rural Village to the Village and a Unit Housing, to the External and Internal Spaces inside the Unit Housing and the Village, and to Living Characteristics of the Residents and Space from an integrated point of view. The results of this study are largely summarized as following four kinds. Rural Housing Survey System can be largely classified into three stages, and they are a Preliminary Survey, Basic Survey and In-depth Survey. Along with these, the scope of the survey contents can be divided into a survey result by a unit of village, of land, of housing, and of resident`s opinion survey. Secondly, the surveys by village unit are on location properties, Village Identity, Street Network, Land Use, Landscape Features and Public Facilities, and consist of Literature, Discussion and Field Survey. Thirdly, the land Unit Surveys are on a Driveway, Gate Location, Housing Placement, Outer Space Design in a Yard and Outer Space Use Characteristics, and consist of Questionnaire and Field Surveys. For the fourth, the Housing Unit Surveys are on an Internal Space Design and Placement, and consist of Questionnaire and Field Surveys. Finally, the Resident Questionnaire Survey consisted of Entire Discussion Survey and a Household one, and then the Entire Survey was on the Village`s History, Village`s Characteristics, Cultivation Characteristics and Community Activities while an individual one was on Main Living Characteristics, Satisfaction and Utilization Characteristics.