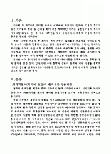 본 자료는 미리보기를 제공하지 않습니다.
자료를 다운로드 하신 후 확인 하실 수 있습니다.
영문초록
This study analyzed settlement motivation, life satisfaction factors, policy requirement targeting return farmers on mountain village. 8 target villages where return farmers live at least 10 people were selected according as cooperation of the local governments through literature by considering the area of the whole country. The return farmers in target villages were conducted a face to face survey with village headman`s pre-coordination from February to September 2013. A total of 94 surveys were performed and 87 copies were used in the analysis. According to the results, the most important factor influenced the decision to be a return farmer was "my family health(3.97)". The correlation analysis was performed to examine factors related with satisfaction of "return farmer life in general". The result showed that "change of physical health" was the most important correlativity with 0.544 correlation coefficient and 0.05 significant level and "family relationship" was followed with 0.424 correlation coefficient and 0.05 significant level. According to the "important factor for the successful return-farmer life", 42.7% of respondents chose "harmonious relationships with local residents" and "stable source of income" was chosen by 29.3% of residents. A questionnaire for the analysis of policy requirements showed that "education system related Forestry(Agriculture)" was the highest demand with 4.oo points. The result can be used as a basis for establishing policies with activation of mountain villages to attract to constantly increasing population of return farmers.
키워드