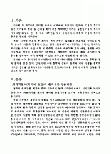 본 자료는 미리보기를 제공하지 않습니다.
자료를 다운로드 하신 후 확인 하실 수 있습니다.
영문초록
This study aims to draw up a basic plan to construct an agricultural theme park in a farming city as a way of establishing its regional identity represented by "Three Whites." Sangju, Kyongsangbuk-do which is the subject area of the study has been well-known for "Three Whites (rice, silkworm cocoon and dried persimmon)." The purpose of the study is to take a closer look at the folk life and culture of Sangju and develop tourism resources to promote regional development and competitiveness of the city. This study was conducted in several phases in consideration of the characteristics of plan and design, on the basis of the theoretical review of agricultural tourism. In the first phase, planning conditions were analyzed as per development objectives. In the second phase, strategies and concepts were established for the theme park, based on which development methods were decided by phase and facility. Then, a preliminary review was conducted on functions and facilities to introduce to the theme park. In the third phase, a comprehensive plan was drawn up, which includes basic plans for respective parts. In consideration of the characteristics of the study, construction was not looked at in detail. The total size of land subject to the study is approx. 97,960㎡, which was divided into four separate zones-Sambaek Cultural Experience Zone, Natural Observation & Experience Zone, Agricultural Life Experience Zone and other facilities zone--in order to connect facilities, functions and experience with the physical characteristics of the city, and separate space planning was conducted for each zone. The outcome of the study carries significance as an example of alternative tourism which considers regional characteristics, develops local resources and makes use of obsolete rural facilities, in what is called the eco-friendly development where nature and eco-system, landscape and culture, and recreation and leisure come together as one.