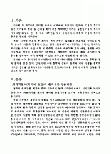 본 자료는 미리보기를 제공하지 않습니다.
자료를 다운로드 하신 후 확인 하실 수 있습니다.
영문초록
Silkworm powder, which contains 1-deoxynojirimycin (DNJ), is a promising complementary and alternative medicine (CAM) in Korea. Silkworm powder was produced from Yeonnokjam pupae at d 3 of the 5th instar at the National Academy of Agricultural Science. The powder was derivatized with 9-fluorenylmethyl chloroformate (FMOC-Cl), and the DNJ-FMOC content was measured by HPLC. We investigated the content of 1-DNJ in the silkworm powder and its glucose-lowering effect when it was treated at different temperatures. The content of 1-DNJ was the lowest at 150℃, while it was constant at other temperatures. The silkworm extract powder was orally administered to diabetic mice (20 mg/kg/d) for 4 wk. Water intake did not significantly change when compared with the control group (T0). The blood glucose levels significantly decreased when mice where administered silkworm powder treated at 60℃ (T60) compared to the control group, but no difference was observed between the groups T100 and T150. Moreover, the blood levels of TG significantly decreased compared with the control group. Based on these results, we surmise that the properties of the silkworm extract powder were stable upon heating at 100℃ but not at 150℃.
키워드