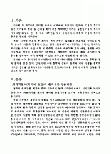 본 자료는 미리보기를 제공하지 않습니다.
자료를 다운로드 하신 후 확인 하실 수 있습니다.
영문초록
This study was evaluated the antiatopic activity of silkworm feces extracts in DNCBinduced NC/Nga atopy mice. It was found that each level of IgE and histamine in blood was significantly decreased in the silkworm feces extracts treatment groups, compared with the DNCB-induced atopy control group. When the silkworm feces extracts was applied to the atopy mice, it could be observed that its skin recovered to normal condition with the skin surface being clean and smooth without any tissue. The results suggest that the application of silkworm feces extracts effect on atopic model through a inhibition of histamine emissions with reducing the levels of blood IgE in NC/Nga atopy mice.
키워드