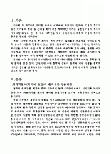 본 자료는 미리보기를 제공하지 않습니다.
자료를 다운로드 하신 후 확인 하실 수 있습니다.
영문초록
In this study, the effect of sericin on synthesis of the silica was investigated. Using the mixture of sericin solution and tetraethyl orthosilicate (TEOS), it was confirmed that silica could be synthesized in the presence of sericin, which was verified by thermal gravimetric analysis (TGA), Fourier-transformed infrared spectrometer (FT-IR) and nuclear magnetic resonance spectrometer (NMR) analysis. The TGA and FT-IR data revealed that silica-sericin complex was formed as a final product. Based on the TGA result, the content of silica and sericin in the complex would be 87 and 13%, respectively. The degree of silica condensation was higher than the natural biosilica. It could be concluded that sericin can induce the synthesis of silica directly from TEOS, which is similar to silicatein from marine sponges.
키워드