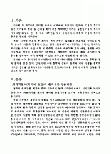 본 자료는 미리보기를 제공하지 않습니다.
자료를 다운로드 하신 후 확인 하실 수 있습니다.
영문초록
Caffeine is a thermogenic agent that can be used in weight loss products. In order to achieve a sustained release of caffeine, silk fibroin (SF) film was uses as carrier. It has been shown that the loading method of caffeine into SF film affected the uniform distribution of caffeine in the SF film. When caffeine was added directly into SF solution, gelation has been occurred immediately and prevented the uniform distribution of caffeine. On the other hand, caffeine was dissolved in methanol in order to load the caffeine in SF film and crystallize the SF film at the same time. However, due to the fast evaporation of methanol, caffeine was recrystallized on the surface of SF film rather than penetrating into the film. Finally, caffeine was loaded into pre-crystallized SF film and uniform distribution of caffeine could be achieved. There was an initial burst of caffeine during the first 15 min, but after that a sustained release was achieved.
키워드