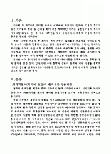 본 자료는 미리보기를 제공하지 않습니다.
자료를 다운로드 하신 후 확인 하실 수 있습니다.
영문초록
Baculoviruses base vectors come to be regarded as methods for in vivo gene delivery and transient expression to the silkworm. In the case of silkworm, B. mori, two types of baculoviruses, AcNPV (Autographa californica nuclear polyhedrosis virus) and BmNPV (Bombyx mori nuclear polyhedrosis virus), are potentially applicable as vectors. Recently, AcNPV showed promising results with some silkworm strains despite different hostspecificities. We searched for a highly-permissive silkworm strain in the B. mori stocks of Kyungpook National University that could produce high levels of recombinant protein. Seventy strains were screened using the recombinant AcNPV/BmA3-Luc virus. Based on the measured luciferase activity, the strains could be divided into three groups, high-, middle-, and low-permissive strains, according to their relative recombinant protein expression levels. At 48 hours post-injection, the luciferase activity in the high-permissive strains was 500-fold greater than that of the low-permissive strains. At 72 hours post-injection, a significant elevation in luciferase activity was observed in the hemocytes of all strains. Then, based on the above results, the High Permissive Strain (HPS) S10 and the Low Permissive Strain (LPS) S39 were pick up and was carried out Dot blotting, RT-PCR and Real time PCR.