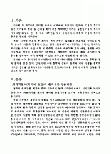 본 자료는 미리보기를 제공하지 않습니다.
자료를 다운로드 하신 후 확인 하실 수 있습니다.
영문초록
This study focuses on the dissimilation of coronal sonorants in Takelma prosodic words We assume that a prosodic word of Takelma consists of a root/stem plus an affix. and roots. The process involves multiple feature co-occurrence restrictions over a root and an affix boundary: sonorant, coronal, and nasal features. On the other hand, a less complex restriction is also observed in roots: a non-identical coronal feature restriction. It is argued that dissimilation is triggered by OCP-type constraints from the OT perspective. The selection of a segment for feature changes is achieved by the meta-constraint ranking (McCarthy and Prince 1995), which is inherently asymmetrical in nature. This study reveals that multiple feature co-occurrence restrictions force a change in a root segment; otherwise it is resistant to any featural change.