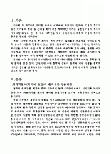 본 자료는 미리보기를 제공하지 않습니다.
자료를 다운로드 하신 후 확인 하실 수 있습니다.
영문초록
The purpose of this study was to track down gender differential item functioning (DIF) in an English listening comprehension test. The study employed multiple DIF detection methods to avoid inconsistent results from a single method. The results of the study showed that out of the total 100 items in the test, 9 items were found with significant uniform DIF-4 items favoring males while the other 5 in favor of females. However, subsequent analyses of test characteristics function and test information function revealed that despite the existence of the DIF items in favor of either females or males, the test as a whole was not gender biased. The authors further provided possible explanations for the items displaying gender DIF with support from the relevant research in the literature.
키워드