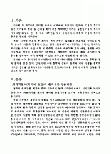 본 자료는 미리보기를 제공하지 않습니다.
자료를 다운로드 하신 후 확인 하실 수 있습니다.
영문초록
Evaluating L2 fluent pronunciation causes some problems for L2 teachers because of its subjectivity in evaluation. This paper is trying to suggest an educational implication for nonnative English pronunciation teaching. A speaking test is designed and administered to Korean undergraduates to determine which measured cues raters of natives and nonnatives associate with their rating patterns of L2 English proficiency. Fourteen raters (7 natives, 7 nonnative) are recruited to rate 30 participants. The results clearly show that the measured parameters such as pitch range, speech rate, and pause duration cues produced by Korean English learners are evaluated differently from raters' language background. This paper argues for the need to import the parameter values fitted for the objective evaluation of L2 English pronunciation.
키워드