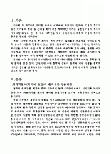 본 자료는 미리보기를 제공하지 않습니다.
자료를 다운로드 하신 후 확인 하실 수 있습니다.
영문초록
This study investigates advanced Korean EFL learners` choice between the simple past and the present perfect in a controlled condition. Data were collected through a written elicitation task consisting of thirty varied contexts and in-depth interviews with twenty learners and ten native speakers. Their responses were analyzed in light of the extant accounts of the meaning and use of the present perfect. Main findings are: (1) Korean learners of English employ the two tenses appropriately especially when there are explicit lexical cues such as time adverbials; (2) they tend to overuse the simple past when they describe an event that occurred in the past but is being topicalized in the present discourse, or when it occurred at a non-specific time and may possibly continue after the utterance time; and finally, (3) they overuse the present perfect with verbs whose lexical aspect is of achievement type, overgeneralizing the resultative interpretation rule to the cases where event time requires a reference to a definite past.
키워드