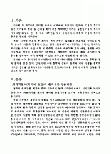 본 자료는 미리보기를 제공하지 않습니다.
자료를 다운로드 하신 후 확인 하실 수 있습니다.
영문초록
Referring to persons comprises part of our everyday language usage. Among referring expressions are names, pronouns, professional titles, referential descriptions, kinship terms, and a combination of multiple reference forms. Schegloff (1996) describes the importance of sequential placement (first and subsequent) when it comes to person reference. The practices for referring to persons can perform more than one social action at the same time. With regard to preferences in the organization of reference to persons, Sacks and Schegloff (1979) propose the concepts of minimization and recipient design. It is claimed in this paper that Korean zero anaphora is an extreme case of minimization. The purpose of this study is to examine the practices for referring to non-present persons in English and Korean considering the compatibility and competition of both principles of minimization and recipient design and to focus on the application of two preferences in referring to persons in each language by using examples from other scholars`` research, personal recordings, and movies.
키워드