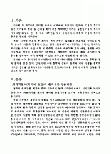 본 자료는 미리보기를 제공하지 않습니다.
자료를 다운로드 하신 후 확인 하실 수 있습니다.
영문초록
The current study investigates the use of metadiscourse in L1 and L2 English writers' argumentative essays, which appeared in the Op-Ed section of three English newspapers published in Korea. A corpus of 200 essays written by both groups (100 each) was analyzed by the model of Hyland (2004). The results exhibited that the density of the overall metadiscourse use in both sets of texts was similar, but the frequency, proportion and range of subcategories of metadiscourse varied. Of all the subcategories of interactive devices, transition and code glosses were most frequently used by both groups. When it comes to interactional markers, L1 writers employed more hedges, boosters, and attitude markers than L2 writers did. The difference between L1 writers and L2 writers in this regard was primarily in the use of self-mentions and engagement markers, with their comparatively higher frequency in Korean L2 writing.
키워드