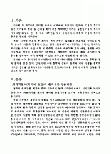 본 자료는 미리보기를 제공하지 않습니다.
자료를 다운로드 하신 후 확인 하실 수 있습니다.
영문초록
This paper investigates the phonetic realization of the two English homophone pairs ``for-four`` and ``to-two`` as a function of word class and phrasal accent. Compared to content words, function words are observed to be phonetically reduced. However, the word class may not be the only factor that affects phonetic realization of function words. Prosodic context such as phrasal accent can also play a significant role in conditioning phonetic reduction and strengthening. Thus, the role of prosody as a factor in reduction raises the question whether the reduction observed in function words is a reflex of the word class or of the prosodic context of the function words. A production experiment was conducted on 20 native speakers of English and five acoustic measurements (duration, F1, F2, intensity, and F0) were compared across the four conditions for each homophone pair: i) unaccented function words, ii) unaccented content words, iii) accented function words, and iv) accented content words. Results revealed that the phonetic properties of homophone words are sensitive to both phrasal accent and word class. Specifically, the accented conditions were significantly different from the unaccented conditions in duration, F1, and F2 for the homophone pair ``for-four`` and in duration, F2, and intensity for the homophone pair ``to-two``. The content word significantly differed from the function word in all five acoustic measures for the unaccented homophone pair ``for-four`` and in duration and F0 for the unaccented homophone pair ``to-two``. These findings are discussed with their implications for English homophone words.