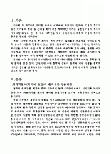 본 자료는 미리보기를 제공하지 않습니다.
자료를 다운로드 하신 후 확인 하실 수 있습니다.
영문초록
The purpose of this study is to investigate whether emphasized elements in the sentence by preposing affect determining the syntactic form of utterance when speakers produce sentences in Korean(L1) and English(L2). Seventy university students participated in this study. Picture description task was implemented for the syntactic priming paradigm. The results showed the sentence order did not persist during sentence production both in Korean and in English. Syntactic priming effects were boosted when the emphasized structures(EDA & EAD in Korean, EDO & EPP in English) were presented. For example, speakers tend to produce more DAT-ACC ordered dative structure in Korean after hearing the DAT emphasized dative sentence. Regarding language production process, it was observed that emphasis had an influence on determining sentence structure during the language production process. Also the results have implications that emphasis persistence may affect determining sentence structure prior to a constituent level such as a functional level or other information structure processing in the language production model.
키워드