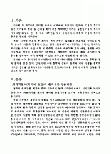 본 자료는 미리보기를 제공하지 않습니다.
자료를 다운로드 하신 후 확인 하실 수 있습니다.
영문초록
Arguments are frequently realized as zero in pro-drop languages such as Korean and Japanese. This led many to propose an analysis resorting to the pro-drop parameter as for null arguments. This paper revisits constructions with null arguments in Korean and then proposes that not every argumental gap is pro in Korean, based on novel empirical evidence that lends support to deletion analysis. Both nominal and clausal null arguments (DPs and CPs, respectively) are examined and then given a unified deletion analysis and LF interpretation through selective feature copying, which is a welcome result. Specifically, as for the newly presented examples, ellipses of DP as well as CP arguments are explained by positing an internal structure at the deletion site. LF (selective) feature copying is offered as an interpretive mechanism.