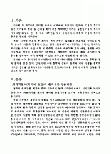 본 자료는 미리보기를 제공하지 않습니다.
자료를 다운로드 하신 후 확인 하실 수 있습니다.
영문초록
Of the two main types of English nominal apposition constructions, close and loose apposition, the close apposition construction (Close-AC) displays quite diverse syntactic and semantic/pragmatic properties. Depending on the property of the anchor and appositive in the construction, we can classify the Close-AC into several different subtypes. Instead of assuming that these subtypes form one homogeneous construction type, this paper suggests that each of these subtypes inherits appropriate combinatorial properties from the counterpart English phrasal constructions including head-modifier, head-complement, and head-functor constructions. This paper shows that the Close-AC has more diverse uses than the Loose-AC, while sharing certain properties with it, and that these regularities as well as idiosyncrasies can be expected once we look at this construction with the spirit of Construction Grammar in which language-specific generalization across constructions is captured via inheritance networks.