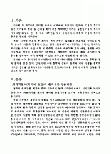 본 자료는 미리보기를 제공하지 않습니다.
자료를 다운로드 하신 후 확인 하실 수 있습니다.
영문초록
This article focuses on modernization of traditional music by exploring the life of Ji Young Hee`s works which innovated the modern adaptation of Korean folk music. Although Ji was thrust into the ideals of shamanic music at an early age through his family environment, he was able to overcome society`s stereotype on shamanic music and showed active movement towards modernization of traditional music. Ji worked as a brass instrument accompaniment musician during the Japanese occupation and toured with Han Sung Jun and Choi Seung Hee, raising awareness on modernization. This experience became the driving force and foundation of the modern orchestra through Ji after liberation. There is a contrast between modernization of music in Korea to the West. The core distinction in Korean modernization was that it was brought forcibly under Japanese imperialism, so it was obligatory for colonial Korea to adapt immediately to such changes. Therefore, even after liberation, traditional folk music artists tended to adhere to the changes that modernization brought rather than to express freedom in their own style of music. Yet there is still deep association between traditional music and modern music. The perfect example is of a hybrid relationship of both traditional and modern music in the Western culture. However, as a musician, it was a positive step in the right direction to form a list of traditional music and its artists. Nevertheless, the modernization that survived the imperialism was undermined as imitation only brought out by the notion of traditional music and having no original value. Traditional music artists had to endure their validity of uniqueness by defending against modernization that tried to overtake their conventional practice which created a conflict for them. Although this may be true, the future of traditional music is conspicuous. Rather than judging the success of modernity, it is time for traditional musicians to explore and dig up the true meaning and value of modern music and to pursue such desires.