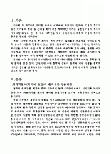 본 자료는 미리보기를 제공하지 않습니다.
자료를 다운로드 하신 후 확인 하실 수 있습니다.
영문초록
Eak-tai Ahn(1906-1965), a composer of the Korean National Anthem is more famous as a conductor than as a composer. In his only about ten more pieces, we can find frequently the same melodies. Arirang theme, a theme composed by Eak-tai Ahn, based on folk song Arirang. He used this theme in the 1944 edition and in the 1950 edition of his Symphonic Fantasy, 'Korea'. He eliminated this theme from the 1952 edition of `Korea`. But he reused this theme in his song The White Lily in 1962 and in his piano solo Meditation of unknown composition year. Eak-tai Ahn composed another song based on folk song Arirang, Arirang Hill, in 1935. But this piece is characterized by activeness and cheerfulness with Allegretto gioco ben ritmo. He shows a strong attachment to Arirang theme. His Arirang theme is derived from Bonjo-Arirang. It is a theme song of movie Arirang by Un-Gyu Na in 1926 with a topic of anti-Japanese movement. Eak-tai Ahn expressed a national identity and a love of his country using Arirang theme in his own pieces.