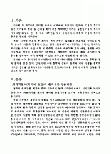 본 자료는 미리보기를 제공하지 않습니다.
자료를 다운로드 하신 후 확인 하실 수 있습니다.
영문초록
The music theory of Laozi and Zhuangzi constitutes part of the artistic spirit of Taoism while free jazz is one of the sub-genres of jazz. In this regard, this research compares and analyzes the Chinese music theory and free jazz in an attempt to identify their cultural particularities and universality. Compared to Confucianism, the artistic spirit of Taoism, which includes the music theory of Laozi and Zhuangzi, is characterized by resistance and freedom, thus providing many discussion topics that are linked to the sentiment and spirit of free jazz. To be more specific, the two philosophers` music theory is focused on the aesthetic experience of music as a means of reaching enlightenment rather than on the concrete and pragmatic consideration of music. Consequently, such a theory leads to cherishing celestial truth and enlightenment by absorbing and expressing music that contains the purity of nature. The main purpose of this research is to study major free jazz works from the viewpoint of the music theory of Laozi and Zhuangzi in order to identify the freedom of music that is shared by the works and theory. To do so, the research analyzes the free jazz works of the following musicians: John Coltrane and Ornette Coleman who continued the tradition of extreme improvisation characterizing bebop, Charles Mingus who ceaselessly experimented with his innovative style of collective improvisation by leading bands of different sizes as well as Cecil Taylor and Sun Ra who realized the spirit of experimentation of free jazz in diverse ways.
키워드