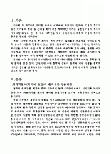 본 자료는 미리보기를 제공하지 않습니다.
자료를 다운로드 하신 후 확인 하실 수 있습니다.
영문초록
After the Japan-Korea Treaty of 1876 in the late Joseon Dynasty, followed by the international treaties signed with the United States, England, and Germany in 1882 such as the Joseon-US Amity Treaty, the Korean government newly adopted the open-door policy. In the midst of such political transformation, the modern education system that still continues to today was established. This is significant, for with its establishment, opportunities for advanced education was no longer limited to the aristocratic yangban class as their privilege, but people of all socioeconomic classes were eligible to receive formal education. The modern education system was still young and yet to be systematic, however. Not only was it met as a challenge for an entire society to enter into a completely different education system that was no longer centered in Chinese, but it was also an education system that lacked in the training of the mind and heart, the qualities that are deemed as more meaningful in today`s society. The system has been organized into three distinctive educational stages of elementary, middle, and high with application to real life situation already incorporated into all learnt materials, and yet most learning has been focused on skill training. Such limitations in education must be mainly attributed to the ministers of education, who had not yet themselves developed a strictly innovative and fundamental notion about what modern education system must look like. Meanwhile, Christian missionaries and Jesuits from the West settled in Korea to spread their religion, henceforth being the touchstone of the reform of consciousness in Korea. The way these missionaries and Jesuits preached and educated, greatly influenced the Korean education system, especially in the areas of foreign languages and the arts. Music as a part of one`s everyday life was unseen in Korean customs, until the people were introduced to the Gospel choirs and service music. It was the first encounter of Western music, namely Lied, which had lyrics with the music accompaniment, and these were introduced to Koreans as changa. A song named "Bongseonhwa" (Garden Balsam) composed similarly to the Western style by Ran Pa Hong, continues to be remembered as Korea`s representative song, even today. The combination of Western musical instruments and symphonies came together to be the basic foundation of musical skills for these early Korean musicians, such as Ran Pa Hong, who, back then, worked as composers. Koreans could easily enjoy music pieces of the Fathers of Western music such as Bach and Haydn in church music as well. A representative modern musician of Korea such as Ran Pa Hong had attended the elementary school run by a Christian missionary Underwood, which was conveniently located next to Jeongdeung Church, the biggest church in the country, and influences of such environmental factors on her coming to be known as one of the best Korean musicians even to this day should not be overlooked. She had been the main music teacher at YMCA, where the Christian teenage culture was developed, and as a violinist, he had also toured numerous local performances. Overall, the influence of the Christian missionaries on the establishment Western music education in Korea seems to have been great and must be evaluated accordingly.
키워드