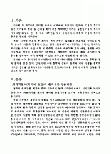 본 자료는 미리보기를 제공하지 않습니다.
자료를 다운로드 하신 후 확인 하실 수 있습니다.
영문초록
Up to now, Korean Commercial Code doesn`t have special provision on a dealership agreement. Generally, Unfair trade practices in dealership agreement are restrained by Monopoly Regulation and Fair Trade Act of Korea (herein after "Korean Anti-Monopoly Act")Article 23. Lately, with so-called ``Namyang Dairy Products Co., Ltd. affair`` as a momentum, the issue related with unfair practices such as ``Pushing-Out`` in distributorship agreement looks set to spread to the society at large. Political community also seeks to counteract those problems with legislative measures. It is to enact a special act for regulating distributorship agreement or to revise the Korean Anti-Monopoly Act. Unfair trade practices through the Fair Trade Commission Survey revealed the following: Forced Purchase, Forced Sales Target, Imputed Cost of Sales Promotion·Salesperson`s Wages, Demand Money and Valuables, Offering Disadvantages, Unfair Reject of Returns, Unfair Intervention in Management and Unfair Termination of Contract, etc. Typically, these unfair trade practices in the market are due to an imbalance of power. First and foremost, it is necessary to find nature and to set up concept of dealership agreement. The purpose of discussion is to set up fundamental concept of dealership agreement and to provide an institutional strategy for resolving unfair trade practices. Dealership agreement is continual trade relationship between a provider and a dealer who wants to sell goods in his own name through purchase and consignment trade for some period of time. That is, purchase trade is to buy from provider and resell goods in the dealer`s name and for the dealer`s profit. Consignment trade is to buy goods in the dealer`s name and to sell them to large scale retailer for the provider`s profit. There are Institutional strategy for resolving unfair trade practices: Restitution Order, Punitive Damage, making the best use of Claim System for Accusation Duty or Small & Medium Business Administration etc.
키워드