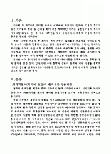 본 자료는 미리보기를 제공하지 않습니다.
자료를 다운로드 하신 후 확인 하실 수 있습니다.
영문초록
In not a few cases, lower courts held that § 3. ② of the Estate & Gift Tax Law was effective, but they also held that imposition of gift tax was illegal because no regulation(same or similar regulation) was provided for tax base assessment. The reasoning of such judgment is that tax imposition without tax assessment regulation could harm the 'legal stability and predictability'However, this reasoning is not correct. In the aspect of legal stability and predictability, § 3. ② cannot be effective because the clause is made with several amorphous concepts (unbestimmter Rechtsbegriff). Therefore, it is not necessary to decide whether there is tax base assessment regulation or not. Balancing basic rights for every case should be made by Congress but it is impossible. When congress failed to anticipate places (e.g expedient gift) that require balancing, amorphous concept could be effective. That is to say, congress can make law with amorphous concepts on the ground that balancing is inevitable even in the case congress could not anticipate, and as a result of that agency can have discretion of balancing interests for each unanticipated case. Therefore, where the effectiveness of amorphous is concept acknowledged, the predictability cannot be satisfied. When 'expendient gift(detour gift)' does not satisfy requirements of example provisions(the Estate & Gift tax § 33-43), it is so natural that we cannot find any tax base assessment provisions. In that case, is it impossible to impose gift tax? When a amorphous concept is effective, assessment of tax base belongs to discretion of administrative agencies as long as it is 'reasonable.' In order to regulate agencies' discretion, courts required them to apply tax base assessment of similar example provisions. However, even if these similar example provisions were not provided at all, it is possible to impose gift tax because the tax base assessment is under the discretion of agency. Courts only could decide whether assessment is reasonable or not. It is not the question of whether or not same or similar example provisions are provided for tax base assessment. It is the question of whether or not 'tax base assessment' used for 'expendient gift' is reasonable. When these issues were considered, I think some decisions of lower courts for 'expendient gift' could be criticized.