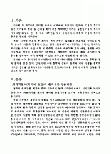 본 자료는 미리보기를 제공하지 않습니다.
자료를 다운로드 하신 후 확인 하실 수 있습니다.
영문초록
Under the Korean Public official Election Act, no one allowed to publish any public opinion poll result within 6 days before the election day (atricl 108, section 1). By making similar clause of ex-Election Act consitutional, the Constitutional Court of Korea is protecting law-makers from critics on the constitutional controversy. This study argues that current restriction of providing opinion poll information would significantly infringe freedom of expression, and the ruling of the Constitutional Court should be reconsidered. For demonstrating these arguments, this study explores three aspects. First, by revisiting official records of the National Assembly of Korea on the establishment of this clause of limitation of publishing poll information, this study reveals the National Assembly handled this clause with the view of law makers political interest in mind and with less consideration for protecting individual freedom of expression. It is very difficult to find valid and legitimate grounds why 6days- blackout period is required. Secondly, this study tries to establish that the decision of the Constitutional Court of Korea, by not applying to a much stricter constitutional-test, has actually many legal problems. Lastly, this study also introduces other countries` case whereby the Constitutional Courts of Canada, Hungary and Slovenia have recently ruled that election opinion poll restriction is unconstitutional. These other countries` cases give us more appropriate legal grounds and logics to rapidly revise the excessive restriction of Korean election law.