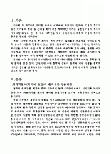 본 자료는 미리보기를 제공하지 않습니다.
자료를 다운로드 하신 후 확인 하실 수 있습니다.
영문초록
The role of mediator is becoming important like a role of judge as the mediation process developing in korea. For this reason, this article focused on the new educational and selectional method in Korea court-connected ADR system. At now, Seoul central district Court is managing court-annexed and court-connected mediation process as a pilot program. Seoul Court Mediation Center, KCAB(The korean commercial arbitration board), Seoul Bar Association, Korea Bar Association, Korea Paralegal Association, Korea Fair Trade Agency, Korea consumer Agency, Content Dispute Resolution committee, Korea Exchange, The Korea Christian Conciliation and Arbitration Institute, Korea Copyright Commission and three law schools(Chung-Ang University, Korea University, Sungkyunkwan university) are mediating according to their own programs. At the other part, court judges are also mediating as a mediator supported by specially organized mediation committee, in which many kinds of industry specialists are appointed by the court. In spite of a little complex mediation system, educational system for mediators are not organized well enough in Korea. Most of the mediators are not educated on mediation until now. The mind of separating judgment and mediation is scarce until now. In the case of developed countries, mediator`s qualification is not limited narrowly, but the mediator need to be trained relentlessly and a review on the mediators by the mediation parties are indispensable requisites. I try to present a new possible mediator educational system and feedback system by the parties in this paper.