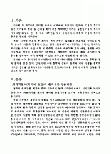 본 자료는 미리보기를 제공하지 않습니다.
자료를 다운로드 하신 후 확인 하실 수 있습니다.
영문초록
The decision of the Japanese Cabinet adopted on January 28, 1905 for the incorporation of Dokdo was made to clarify its government`s will to add the small islet to the Japanese territory. It was not published officially. Instruction No. 87 of the Japanese Minister of Domestic Affairs in 1905 was given to local government office in accordance with the cabinet decision. But the instruction was merely an internal expression of intention to the lower authorities in the then Japanese administrative system. Besides, the original of Shimane Prefecture Notice 40 does not exist at this time. The existing one is not exactly a copy of the original document. So it could not be said to be a duplicate. Even though it could be regarded as a real copy, it would not be recognized having evidentiary value the same as that of the original. At most, it can have a restricted provative value as a secondary or circumstantial evidence. It`s because there are no official seal at the Shimane Prefectural notification. The Notice 40 was likely to go into the local gazette of Shimane Prefecture. In spite of that high probability, such publication was nothing but local notification. In any case, it did not amount to international notification on the part of central government. Also there were no international procedures for the announcement or inquiry related to territorial incorporation. Considering these facts, the announcement by the Shimane Prefectural gazette could not bring about lawful occupation of Dokdo under international law.