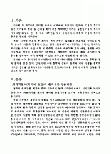 본 자료는 미리보기를 제공하지 않습니다.
자료를 다운로드 하신 후 확인 하실 수 있습니다.
영문초록
Viruses are unpredictable and unstable. They feed on host cells. They need receptors and carriers to attach and penetrate. They destroy stable living organisms and leave in search for another prey. They are innovative in action and replication, and excellent in mutation. They are avaricious bohemians. Such are viruses, but also, as this study argues, artists. Today, it is increasingly fashionable to seek to promote the 'Arts' in urban planning and social development projects. Artists have come to be regarded as an indispensable 'component' in development and planning, becoming known as the creative class. This study argues the analogy that for urban regeneration to be successful, artists are considered to be as essential an element as vitamins are to the human body. Artists as a concept are commonly seen as benevolent, a positive enzyme for urban development or revitalization, and a spur for regeneration. Yet, will it always be possible for artists to remain a benign element in planning, whether from the standpoint of planners, policy makers or citizens? This paper seeks to evaluate the causes of the need for artists to spur urban regeneration and gentrification and the problems inherent in artist communities from a development standpoint. This paper argues that artists can also be unpredictability subversive, rather than solely acting to regenerate urban development. From this perspective, artists could be seen as a virus. Indeed, such unidentified viruses take nourishment from urban society and, at the same time, they seek to be subversive in the urban system. Indeed, this paper argues urban gentrification can be explained if artists are assumed to be a virus, with cities as human bodies. This paper calls for policies to be implemented that, in providing funding support for artists and spaces for the arts, are nevertheless able to effectively 'tame' and 'weaken' artists to become passively positive elements in the process of urban development, thus counteracting the negative factors beholden to being a 'virus'.
목차
[국문초록]
Ⅰ. 서론
Ⅱ. 본론
Ⅲ. 결론
〈참고문헌〉
[Abstract]
키워드
추천자료