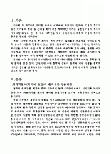 본 자료는 미리보기를 제공하지 않습니다.
자료를 다운로드 하신 후 확인 하실 수 있습니다.
영문초록
Recently, as the function of largest supplier of biomass for "low carbon green growth", the necessity for systematic management of afforestation areas is emphasizing. The forestation of seedling, besides the afforestation cost itself, is required some additional follow-up management costs, like mowing and fertilizing of forestation area, and removal of bindweed. The mulching mat for afforestation seedlings is available for rooting of little seedlings as well as initial forestation expenses. Mulching technique is also used to control soil temperature and moisture by covering the surface of ground. In this study, the paper based-mulching film coated with biodegradable polymer and functional additive was specially produced using laboratory bar coater, and analyzed for its degradable behavior. Coating colors were prepared by dissolving PE (polyester) 80 % and PLA(polylactic acid) 20 % in chloroform and finally applied to handsheet prepared by preceding study conditions. Base paper and polymer-coated paper were artificially aged by 2 kinds of degradation methods, which are soil degradation by microorganism and light degradation by 257 ㎚ UV wavelengths. Strength property, oxidation index and morphological property were evaluated by reduction rates of tensile strength, FTIR spectra ratio of carboxyl and carbonyl group and SEM micrograph. As these results, polymer coated-paper was superior to base paper in degradation behaviors, having results with lower reduction rate of strength properties.
목차
ABSTRACT
1. 서론
2. 재료 및 방법
3. 결과 및 고찰
4. 결론
인용문헌