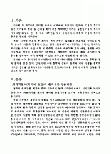 본 자료는 미리보기를 제공하지 않습니다.
자료를 다운로드 하신 후 확인 하실 수 있습니다.
영문초록
This study was carried out to evaluate the seed quality of soybeans produced from upland and drained-paddy fields. Soybeans from drained-paddy field showed significantly higher in the 100 seeds weight and greater in the size of seed length than those from upland fields. However, there are no significant differences in seed width and thickness between upland and paddy fields. In case of Hunter\'s color value, the lightness (L) was significantly higher in the upland soybeans, but the a (redness) and b (yellowness) values were higher in the drained-paddy field soybeans. Seed appearance of drained-paddy field was poor than that of upland field. Soybeans produced from the drained-paddy field showed higher protein content, whereas, lipid and ash contents were higher in the upland field. Soybeans from upland field had lower contents of total amino acids compared to drained-paddy fields. No statistical differences were found in palmitic, linoleic, and linolenic, but stearic, oleic, saturated fatty acids (SFA), and unsaturated fatty acids (USFA) showed significant differences between soybean seeds from upland and drained-paddy fields. Genistein content was higher in the drained-paddy fields, while daidzein and glycitein contents were higher in the upland fields. This result suggested that the soil condition of drained-paddy field is more favorable to synthesis genistein than daidzein and glycitein.
목차
ABSTRACT
MATERIALS ANDMETHODS
RESULT AND DISCUSSIONS
REFERENCES
키워드