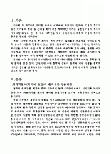 본 자료는 미리보기를 제공하지 않습니다.
자료를 다운로드 하신 후 확인 하실 수 있습니다.
영문초록
Gentrification of Korea, unlike it occurs mainly around residents in the foreign metropolitan area, since the early 2000s, has been a unique aspect that occurs mainly when cultural artist and small business owners in certain areas are kicked out of their space. Gentrification has forced existing tenants to be pushed out of the way because of the increase in rents, and tenants and merchants living in the area became aware of the serious problem of survival. The disputes between landlords and tenants in the Gentrification area are deepening and are emerging as various social problems, especially, among which Commercial Building Premium is causing serious disputes. This study, as a premise for solving the problem, is to identify the difference between the landlord and the tenant on the Commercial Building Premium in the Gentrification area, and suggest a reasonable policy direction for mutual benefit by drawing out the causes and problems of the dispute on the Commercial Building Premium. The cause of the dispute in the Gentrification area was confirmed to be caused by the relatively unfavorable status of the tenant, such as over-rental increase, unilateral contract termination, and obstruction of the premium receipt. A proper compensation and support system shoud be needed to legally guarantee the relative disadvantage of the tenant. In this regard, in addition to legitimate examination when renewing the lease or refusing to transfer the lease, there should be a plan to recover the money and premium when the lease is unfairly renewed or rejected to transfer. A change in social awareness of Gentrification shall be needed, and differentiated customized policies in the Gentrification area are required. When residents accurately recognize the problem and unite at the local community stance, the local governments and the government may minimize the problems caused by Gentrification when they support it institutionally and administratively. Based on this, I hope to contribute to the stabilization of the market for commercial lease transactions in the Gentrification area by raising reasonable measures for the coexistence of the landlord and the tenant and reducing the possibility of disputes over the Commercial Building Premium.
목차
Abstract
Ⅰ. 서론
Ⅱ. 젠트리피케이션 및 권리금에 관한 이론적 고찰
Ⅲ. 젠트리피케이션 지역의 상가 권리금 분쟁사례 및 판례분석
Ⅳ. 실증분석
Ⅴ. 결론
참고문헌
키워드