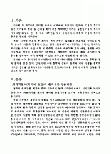 본 자료는 미리보기를 제공하지 않습니다.
자료를 다운로드 하신 후 확인 하실 수 있습니다.
영문초록
Purpose: The aim of this study was to develop new recipes to apply milk for enhancing the calcium intake of soldiers. Methods: In order to select menu items for using milk, an analysis was conducted on the 'Food Service Operation Guidelines' and military menus of the first half of 2018. Subsequently, the suitability of mass production for military foodservice, and calcium content of 750 mg per day by adding milk were considered. In addition, the type of military foodservice (lunch meal, a la carte menu and snack meal) and the environments of military foodservice were identified and reflected in the selection of milk menu items. Results: The final selected and developed milk menus were a main dish (with chicken curry, milk tteokbokki, Mac and cheese), an a la carte menus (with pumpkin milk curry rice bowl, cream risotto and sweet potato milk porridge), and snack menus (with milk cream udon, milk vegetarian mayo sauce). After recruiting 50 military soldiers to investigate the response to the military milk menus, the acceptance scores were the highest for Mac and cheese (3.55), followed by cream risotto (3.55) and milk vegetarian mayo sauce (3.52). The calcium contents in each menu were 89.5 mg in the pumpkin milk curry rice bowl, 290.0 mg in the milk tteokbokki and 377.3 mg in the milk cream udon. Conclusion: The amount of calcium intake in the army could be greatly increased by replacing the conventional military menu with the menu applied milk. Moreover, applying the milk menus to military meals stabilizes the domestic milk supply by the recognition of the importance of the milk intake and it improves the overall satisfaction by meeting the military soldiers' taste preferences. The results can provide a basis for establishing foodservice policies for the military to improve the calcium intake of military personnel.
가격

4,600원

페이지수

11 페이지

발행년

2019

학회명

한국식품조리과학회(구 한국조리과학회)

저자

서민영 ( Min-young Seo ) , 김원경 ( Won-gyeoung Kim ) , 양지혜 ( Ji-hye Yang ) , 이주연 ( Joo-yeon Lee ) , 이다빈 ( Da-been Lee ) , 차명화 ( Myung-hwa Cha ) , 김춘영 ( Choon-young Kim ) , 류경 ( Kyung Ryu )

파일형식

아크로뱃 뷰어(pdf)

자료번호

#6384431
자료의 저작권은 판매자에 있으며, 위 정보 및 게시물 내용의 불법적 이용, 무단전재·배포는 금지되어 있습니다. 저작권침해, 전송권 침해, 명예훼손 등 분쟁요소발견 시 저작권 침해 신고를 이용해 주시기 바랍니다.