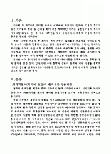 본 자료는 미리보기를 제공하지 않습니다.
자료를 다운로드 하신 후 확인 하실 수 있습니다.
영문초록
Purpose: The purpose of this study was to analyze the correspondence between the food citizenship levels and food safety management subjects in the food policy network. This may contribute to the harmonious development of food policies that are formulated by food policy networks in a given society. Methods: Basically, this study depends on a questionnaire survey method that is used to compare the correlation between food citizenship and governmental policies. The questionnaire survey was conducted online in January of 2018 on 650 adults who live in Seoul. The response rate was 86.9%. The data were analyzed using SPSS ver 23.0 for frequency and variance analysis, and a Duncan's multiple test was performed. At the same time, correspondence analysis was conducted using XLSTAT. Results: The food citizenship levels were divided into three based on the cumulative ratio of the score: subject, consumer, and citizen. In three groups of the food citizenship levels, the higher the level of food citizenship, the greater the recognition of the necessity and importance of food policy (p<0.001). Moreover, as the food citizenship level increased, the perception of the importance of food safety management subjects became higher (p<0.001). The results of the correspondence analysis suggest that the subject group is more relevant to the producer and consumer group than the consumer organizations (p<0.05). The citizen group showed a high degree of relevance to the distributor and retail store, central government, media, and consumers themselves. Conclusions: The findings of this study contain meaningful implications for effective food policies (p<0.05).
키워드