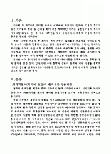 본 자료는 미리보기를 제공하지 않습니다.
자료를 다운로드 하신 후 확인 하실 수 있습니다.
영문초록
Purpose: This study investigated the contents of major nutrients, including, moisture, crude fat, crude protein, fiber, crude ash, sugars, vitamins, minerals, and amino acids in traditional Korean cooking Jangajji. Methods: The reliability and accuracy of the method used in this study were supported by employing an analysis quality control chart. All the samples were prepared with traditional standard recipes used in Korea. Results: Oijangajji was significantly higher in moisture, while the crude fat content was significantly higher in Kkaennipjangajji. Protein and fiber were similarly higher in Deodeokjangajji, and the ash content was higher in Gochujangajji than that in Jangajji. Deodeokjangajji had the highest total sugar, glucose, fructose, maltose, vitamin B1, folic acid and niacin contents, while Gochujangajji was a good source of vitamin C, and Kkaennipjangajji had significantly higher vitamin B2, β-carotene and tocopherol contents. Jangajji which had the highest Na content, was the Gochujangajji, while Ca was the highest in Kkaennipjangajji, and the K, P and Mg contents were the highest in Deodeokjangajji. Among trace minerals, the Fe, Cu and Zn contents were significantly higher in Deodeokjangajji than those in Jangajji. Conclusion: The results of this study can be utilized as basic data for the establishment of national food nutrition database those representation and reliability were assured by conducting quality control of the analysis.
키워드
가격

4,000원

페이지수

10 페이지

발행년

2019

학회명

한국식품조리과학회(구 한국조리과학회)

저자

김병희 ( Byung Hee Kim ) , 정희선 ( Hee Sun Jeong ) , 정은경 ( Eun Kyung Jung ) , 이인영 ( In Young Lee ) , 곽상아 ( Sang A Kwak ) , 주나미 ( Nami Joo )

파일형식

아크로뱃 뷰어(pdf)

자료번호

#6384434
자료의 저작권은 판매자에 있으며, 위 정보 및 게시물 내용의 불법적 이용, 무단전재·배포는 금지되어 있습니다. 저작권침해, 전송권 침해, 명예훼손 등 분쟁요소발견 시 저작권 침해 신고를 이용해 주시기 바랍니다.