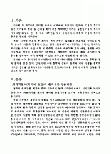 본 자료는 미리보기를 제공하지 않습니다.
자료를 다운로드 하신 후 확인 하실 수 있습니다.
영문초록
Purpose: This study was designed to determined the changes of inorganic components in Hanwoo cow bone (shank, sacrum, feet and miscellaneous) according to the different extraction times of bone broth. Method: The extraction time of bone broth was up to 14 hours, and the broth was sampled every 2 hours. The macro (Na, S, K, Ca, P and Mg) and micro (Mo, Cr, Mn, Cu, Rb, V, Li, Ba, Sr, Ga and Co) inorganic components were analyzed by ICP-OES and ICP-MS respectively. Results: The highest amount of Na was found in all parts of Hanwoo cow bone. The amount of S and Na were most abundant in feet, whereas the K, P, Ca and Mg were the highest in the miscellaneous bones. The quantity of Ca is increased until 14 hours of heating, but the quantity of Na, K, P, S and Mg were increased until heating for 12 hours. The micro mineral (Mo) was the highest in sacrum broth and it was increased by heating up to 14 hours. Conclusion: The quantity of macro and micro inorganic components varied according to the bones of Hanwoo cows and it is depending on bone of Hanwoo cow. Extracted inorganic matter with heating time was found to be different according to kinds of inorganic components. Based on the above results, it was determined that the optimum heating time for Hanwoo cow bone broth was 12 hours.
가격

4,600원

페이지수

11 페이지

발행년

2019

학회명

한국식품조리과학회(구 한국조리과학회)

저자

홍영신 ( Young Shin Hong ) , 정지영 ( Ji Young Jeong ) , 손지현 ( Ji Hyeon Son ) , 송옥연 ( Ok Yeon Song ) , 황인민 ( Hwang In Min ) , ( Atikul Islam ) , 김희은 ( Hui Eun Kim ) , 김경수 ( Kyong Su Kim )

파일형식

아크로뱃 뷰어(pdf)

자료번호

#6384435
자료의 저작권은 판매자에 있으며, 위 정보 및 게시물 내용의 불법적 이용, 무단전재·배포는 금지되어 있습니다. 저작권침해, 전송권 침해, 명예훼손 등 분쟁요소발견 시 저작권 침해 신고를 이용해 주시기 바랍니다.