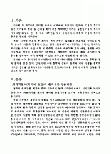 본 자료는 미리보기를 제공하지 않습니다.
자료를 다운로드 하신 후 확인 하실 수 있습니다.
영문초록
Purpose: This study evaluated the quality characteristics and antioxidant activities of white chocolate ganache supplemented with Kochujang powder. Methods: Freeze-dried Kochujang powder was added to white chocolate at concentrations of 0, 1, 3 and 5%, and sand type ganache chocolate was coated with dark chocolate to evaluate preference test. The moisture content, sugar content, color, and texture was subsequently measured. Antioxidant activities were examined by evaluating the total phenol content and DPPH radical scavenging activity. Results: The moisture content and sugar concentration of the Kochujang ganache had a tendency to increase with increasing amounts of Kochujang powder. The Hunter color L (lightness) value decreased with increasing Kochujang powder, whereas a (redness) and b (yellowness) values were increased. Increased Kochujang powder also resulted in decreased hardness. Total phenol content and DPPH radical scavenging activity increased with the increase of the Kochujang powder amount. Preference properties test results show that the 3% supplemented Kochujang sand type ganache had the highest scores in appearance, flavor, taste, texture, overall preference and purchasing intention properties. Conclusion: These results are indicative of excellent antioxidant activities of chocolate containing Kochujang powder, showing proportional increase with increasing amount of Kochujang powder. We suggest that Kochujang chocolate has the potential of being included as a functional chocolate with high antioxidant activity and preference.
키워드