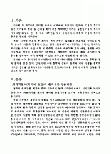 본 자료는 미리보기를 제공하지 않습니다.
자료를 다운로드 하신 후 확인 하실 수 있습니다.
영문초록
Purpose: Oral dryness refers to the subjective symptoms of a dry feeling in the mouth. Older people tend to increase dry mouth as more drugs are taken or taken over long periods to treat multiple diseases, such as diabetes, high blood pressure, and hyperlipidemia. Oral dryness treatments include the use of saliva-based stimulant drugs or alternatives, such as artificial saliva, but these have side effects or limitations when used for a long time. In the present study, candy-type lozenges with medicinal effects for the relief of oral dryness were developed using Ixeridium dentatum, Cassia tora L., and indigestible maltodextrin. Methods: The effects of I. dentatum and indigestible maltodextrin were analyzed to determine the optimal formular of the lozenge using the central composite design of Design Expert 8 program. The mixing conditions of the lozenge were optimized by a sensory evaluation as well as by physicochemical and mechanical analyses using a response surface methodology. Results: Physicochemical analyses of the lozenges showed significant values for yellowness, pH, sweetness, and hardness (p<0.05) and the sensory evaluation showed significant values for color (p<0.01), refreshing feeling (p<0.001), and overall quality (p<0.05). Conclusion: The optimal sensory combination of I. dentatum lozenge was found to be I. dentatum extracts (10%) 8.83 g, indigestible maltodextrin 4.16 g, D-sorbitol 77.84 g, and C. tora L. extracts (5%) 3.0 g. The I. dentatum lozenge candy for oral dryness was competitive in terms of quality characteristics. Overall these results are expected to be useful for producing a lozenge of optimal quality that will contribute to the development of various functional foods for oral dryness. I. dentatum and indigestible maltodextrin can be used as new materials in the Korean food industry, but more research and development of these foods will be needed.