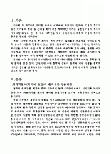 본 자료는 미리보기를 제공하지 않습니다.
자료를 다운로드 하신 후 확인 하실 수 있습니다.
영문초록
Purpose: This study examined the direction of culinary education that can be satisfied by both industry and academia by surveying the importance and performance of culinary education items from career-interrupted women and employers of Korean food restaurants. Methods: This study Conducted a survey of 150 career-interrupted women who received culinary education in vocational training organizations and had experience with re-employment at Korean food restaurants. Also gathered opinions from 150 employers of Korean food restaurants who had employment authority and experience of hiring career-interrupted women. Both of the groups were surveyed about the degree of importance and performance related to culinary education. The survey was conducted from November 7, 2015 to November 12, 2015. Results: In relation to basic education training among items of culinary education, the employers assigned greater importance to Basic personality education and Interpersonal education in the workplace compared to the women. Regarding the relation to the training on facility and equipment maintenance, the employers considered that degree of performance was higher than the women did. As for culinary theory education, the employers considered that the degree of performance was lower than the degree of importance in connection with cost control education, Inventory management education. Regarding culinary practice education, the employers considered that degree of importance and degree of performance were high in connection with education on sales preparation such as preparation of food materials. The two groups also differed in hygiene and safety education. Conclusion: Improving the courses of 'Basic Personality Education, Interpersonal Education in the Workplace, Inventory management training, Cost management training, Primary training for business' which shows the low performance compared to their importance, could be an advantage to the career interrupted women and the employers of Korean food restaurants.
키워드