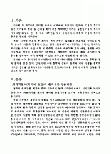 본 자료는 미리보기를 제공하지 않습니다.
자료를 다운로드 하신 후 확인 하실 수 있습니다.
영문초록
Global climate change exerts adverse effects on maize production. Among abiotic stresses, drought stress during the tasseling stage (VT) can increase anthesis-silking intervals (ASI) and decrease yield. We performed an evaluation of ASI and yield using a drought-sensitive line (Ki3) and a drought-tolerant line (Ki11) to analyze the correlation with ASI and yield. Moreover, the de novo data of Ki11 were analyzed to find putative novel transcripts related todrought stress in tropical maize. A total of 182 transcripts, with a log2 ratio >1.5, were found by comparing drought conditions to a control. The top 40 transcripts of high expression levels in the de novo analysis were selected and analyzed with PCR. Of the 40 transcripts, six novel transcripts were detected by quantitative real-time PCR (qRT-PCR) using seedling and VT stage samples. Five transcripts (transcripts_1, 12, 34, 35, and 40) were up-regulated in the Ki11 shoot at seedling stage, and transcripts_1, 12, and 40 were up-regulated at the re-watering stage after 12 h of drought stress. The transcripts_32 and 34 were up-regulated at the VT stage. Hence, transcript_34 possibly plays a significant role in drought tolerance during the seedling and VT stages. The transcript_32 was identified as chloramphenicol acetyltransferase (CAT) by Pfam domain analysis. The function of the other transcripts remained unknown. Further characterization of these novel transcripts in genetic regulation will be of great value for the improvement of maize production.
목차
ABSTRACT
MATERIALS AND METHODS
RESULTS
DISCUSSION
REFERENCES