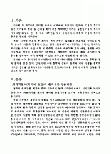 본 자료는 미리보기를 제공하지 않습니다.
자료를 다운로드 하신 후 확인 하실 수 있습니다.
영문초록
Understanding swimming patterns of marine animal is of utmost significance in ecological studies. The purpose of this experiment is to analyze the traits of swimming behaviors and abilities of the barley shrimps. We believe that our study will serve as a groundwork for the future studies by providing fundamental data. The subjects of the study are divided into two groups based on the body size, Group A of barley shrimps (110-180mm) and Group B of relatively larger barley shrimps (190-220mm). PIV was implemented to observe and record the current field generated through tail flip movements and pleopod swimming of target shrimps. The result of the experiment showed marginal difference between groups. The average flow velocity in pleopod swimming observed in Group A was 0.026m/s, whereas Group B was 0.03 m/s, which marks 1.36 times faster in speed. The average flow velocity observed in tail flip movements in Group A was 0.022 m/s, while Group B showed rather faster velocity of 0.03 m/s, again faster by 1.2 times. As a conclusion, this experiment demonstrates the relation among the size, strength and the velocity of the movements of shrimps, evidenced by greater average flow velocity in the experiment group with larger body sizes, thus showing stronger movement.
목차
서론
재료 및 방법
결과 및 고찰
참고문헌
키워드