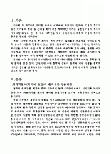 본 자료는 미리보기를 제공하지 않습니다.
자료를 다운로드 하신 후 확인 하실 수 있습니다.
영문초록
[Purpose] Epidemiological evidence has shown that leisure-time physical activity and structured exercise before and after breast cancer diagnosis contribute to reducing the risk of breast cancer recurrence and mortality. Thus, in this review, we aimed to summarize the physical activity-dependent regulation of systemic factors to understand the biological and molecular mechanisms involved in the initiation, progression, and survival of breast cancer. [Methods] We systematically reviewed the studies on 1) the relationship between physical activity and the risk of breast cancer, and 2) various systemic factors induced by physical activity and exercise that are potentially linked to breast cancer outcomes. To perform this literature review, PubMed database was searched using the terms "Physical activity OR exercise" and "breast cancer", until August 5th, 2020; then, we reviewed those articles related to biological mechanisms after examining the resulting search list. [Results] There is strong evidence that physical activity reduces the risk of breast cancer, and the protective effect of physical activity on breast cancer has been achieved by long-term regulation of various circulatory factors, such as sex hormones, metabolic hormones, inflammatory factors, adipokines, and myokines. In addition, physical activity substantially alters whole-body homeostasis by affecting numerous other factors, including plasma metabolites, reactive oxygen species, and microRNAs as well as exosomes and gut microbiota profile, and thereby every cell and organ in the whole body might be ultimately affected by the biological perturbation induced by physical activity and exercise. [Conclusion] The understanding of integrative mechanisms will enhance how physical activity can ultimately influence the risk and prognosis of various cancers, including breast cancer. Furthermore, physical activity could be considered an efficacious non-pharmacological therapy, and the promotion of physical activity is probably an effective strategy in primary cancer prevention.
키워드