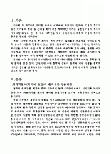 본 자료는 미리보기를 제공하지 않습니다.
자료를 다운로드 하신 후 확인 하실 수 있습니다.
영문초록
[Purpose] Sarcopenia is considered one of the major causes of disability in the elderly population and is highly associated with aging. Exercise is an essential strategy for improving muscle health while aging and involves multiple metabolic and transcriptional adaptations. Although the beneficial effects of exercise modalities on skeletal muscle structure and function in aging are well recognized, the exact cellular and molecular mechanisms underlying the influence of exercise have not been fully elucidated. [Methods] We summarize the biochemical pathways involved in the progression and pathogenesis of sarcopenia and describe the beneficial effects of exercise training on the relevant signaling pathways associated with sarcopenia. [Results] This study briefly introduces current knowledge on the signaling pathways involved in the development of sarcopenia, effects of aerobic exercise on mitochondria-related parameters and mitochondrial function, and role of resistance exercise in the regulation of muscle protein synthesis against sarcopenia. [Conclusion] This review suggested that the beneficial effects of exercise are still under-explored, and accelerated research will help develop better modalities for the prevention, management, and treatment of sarcopenia.
키워드