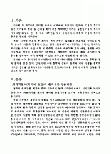 본 자료는 미리보기를 제공하지 않습니다.
자료를 다운로드 하신 후 확인 하실 수 있습니다.
영문초록
There is no doubt that ascending infection originated from vagina is the main route of intra-amniotic infection (or inflammation), which account for 40-50% of preterm birth. Abnormal vaginal flora can be classified into bacterial vaginosis and aerobic vaginitis. Bacterial vaginosis is characterized by decreased Lactobacilli and overgrowth of anaerobic microorganisms among which Gardnerella vaginalis and Mycoplasma are most common. Such microorganisms have low virulence unless they invade intra-amniotic cavity. Aerobic vaginitis, on the other hand, was recently defined in Europe as a disruption of normal Lactobacillary flora and overgrowth of aerobic microorganisms accompanied by increased inflammatory response in vaginal epithelium. Escherichia coli is one of the most common microorganisms responsible for aerobic vaginitis. Although bacterial vaginosis is a well-known risk factor for preterm birth, most clinical trials for treatment of bacterial vaginosis, especially using metronidazole, failed to decrease adverse pregnancy outcomes including preterm birth. Only some studies used early treatment of clindamycin showed a decrease in preterm birth. Meanwhile, considering that microorganisms causing neonatal sepsis are mostly aerobes such as E. coli or Staphylococcus aureus, there is a need for further studies to elucidate the link between aerobic vaginitis and adverse pregnancy outcome including preterm birth. This review summarizes the classification, diagnosis, association with adverse pregnancy outcome, and treatment of abnormal vaginal flora during pregnancy. It also presents the recent studies on aerobic vaginitis, vaginal E. coli colonization, and clinical significance of abnormal vaginal flora in preterm labor and preterm premature rupture of membrane.
키워드