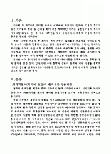 본 자료는 미리보기를 제공하지 않습니다.
자료를 다운로드 하신 후 확인 하실 수 있습니다.
영문초록
A 37-year-old pregnant woman, para 3, was transferred to our hospital at 30 weeks of gestational age with severe acute abdomen. Ultrasonography of the abdomen confirmed that body fluid around the uterus was retained. Paracentesis was performed and she was diagnosed with hemoperitoneum. Exploratory laparotomy was performed and arterial bleeding from the posterior of left round ligament was found. Spontaneous rupture of uterine vessel in pregnancy is associated with a high rate of mortality. Unfortunately, clinical symptoms of hemoperitoneum are non-specific. For the well-being of the mother and fetus, rapid diagnosis and surgical treatment of hemoperitoneum during pregnancy is needed. Non-invasive and easy-to-implement ultrasonography can be performed periodically to help diagnose quickly.
키워드
가격

1,000원

페이지수

3 페이지

발행년

2020

학회명

대한주산의학회

저자

( Tae Young Kim ) , ( Yoon Ha Kim ) , ( Jong Woon Kim ) , ( A Mi Kim ) , ( Yoon Mi Yang ) , ( Hye Kyung Yoon ) , ( Seo Yeong Park ) , ( Su Jin Park ) , ( Hee Young Bang )

파일형식

아크로뱃 뷰어(pdf)

자료번호

#6559874
자료의 저작권은 판매자에 있으며, 위 정보 및 게시물 내용의 불법적 이용, 무단전재·배포는 금지되어 있습니다. 저작권침해, 전송권 침해, 명예훼손 등 분쟁요소발견 시 저작권 침해 신고를 이용해 주시기 바랍니다.