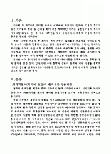 본 자료는 미리보기를 제공하지 않습니다.
자료를 다운로드 하신 후 확인 하실 수 있습니다.
영문초록
Intrafetal coagulation by a radiofrequency ablation (RFA) device has traditionally been used for selective feticide in complicated monochorionic multiple pregnancies. However, as RFA is not feasible in early pregnancy, intrafetal laser coagulation has recently been suggested as an alternative method in the early mid-trimester period. This study aimed to report our experience of utilizing intrafetal laser coagulation for selective feticide in early complicated monochorionic multiple pregnancies. Three monochorionic multiple pregnancies that were treated with intrafetal laser coagulation before 20 weeks were described. Sonographic findings during pregnancy, antepartum course, and intrafetal laser coagulation procedure were reviewed, along with their perinatal outcomes. Indications were twin reversed arterial perfusion sequence in two cases, and dichorionic tri-amniotic triplets complicated with twin-to-twin transfusion syndrome in one case. Intrafetal laser coagulation was successful in all three cases, with favorable neonatal outcomes.
키워드
가격

4,500원

페이지수

6 페이지

발행년

2020

학회명

대한주산의학회

저자

( Ranhee Kim ) , ( Seung Mi Lee ) , ( Sohee Kim ) , ( Young Mi Jung ) , ( So Yeon Kim ) , ( Chan-wook Park ) , ( Joong Shin Park ) , ( Jong Kwan Jun )

파일형식

아크로뱃 뷰어(pdf)

자료번호

#6559876
자료의 저작권은 판매자에 있으며, 위 정보 및 게시물 내용의 불법적 이용, 무단전재·배포는 금지되어 있습니다. 저작권침해, 전송권 침해, 명예훼손 등 분쟁요소발견 시 저작권 침해 신고를 이용해 주시기 바랍니다.