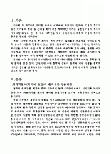 본 자료는 미리보기를 제공하지 않습니다.
자료를 다운로드 하신 후 확인 하실 수 있습니다.
영문초록
Food protein-induced enterocolitis (FPIES) is not well documented in newborns. Although FPIES is rare in premature infants, it may occasionally be confused with necrotizing enterocolitis (NEC). This is particularly true for low birth weight infants admitted to the neonatal intensive care unit. We report a case of cow's milk protein-induced enterocolitis mimicking recurrent NEC in a premature infant. The patient presented bloody stools, abdominal distension, pneumatosis intestinalis, peripheral eosinophilia, and successful resolution of the symptoms upon modification of the diet to an amino acid-based formula. We aim to highlight that although the prevalence of FPIES is relatively rare in premature infants, clinicians should lead to consideration of FPIES in NEC-like illness.
키워드