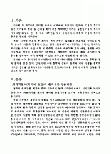 본 자료는 미리보기를 제공하지 않습니다.
자료를 다운로드 하신 후 확인 하실 수 있습니다.
영문초록
Rhesus D (RhD) alloimmunization is the most severe cause of hemolytic disease of the fetus and newborn (HDFN). However, owing to medical advances, pediatricians are likely to encounter only a few relatively mild cases. Therefore, although late-onset anemia is a well-recognized complication of HDFN, it may be overlooked in evaluations for post-discharge surveillance. Herein, we report a case of severe late-onset anemia associated with RhD HDFN. A 37-day-old male infant presented with a marked pale appearance. During the fetal period, he had received intrauterine transfusion six times for the treatment of severe anemia induced by RhD HDFN. However, during the neonatal period, he had no significant clinical manifestations, except mild jaundice. The laboratory findings on the day of presentation showed severe hemolytic anemia with reticulocytosis, which was treated with red blood cell transfusion. Our case report emphasizes that regardless of the initial disease severity during the neonatal period, regular follow-up visits and close monitoring for late-onset anemia in the first several weeks after birth are vital in infants with HDFN.
키워드