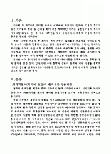 본 자료는 미리보기를 제공하지 않습니다.
자료를 다운로드 하신 후 확인 하실 수 있습니다.
영문초록
Background: The use of rituximab has been shown to be effective in the treatment of pemphigus, thereby inducing remission efficiently and permitting rapid tapering of corticosteroid doses. The high cost had been a burden in South Korea until Feb. 2018, when the National Health Insurance has started to reimburse the rituximab therapy for patients with severe pemphigus. Objectives: To assess the clinical impact of rituximab reimbursement policy on treatment of pemphigus in South Korea. Methods: A single-center, observational study was conducted including 214 patients with pemphigus treated with their first rituximab from Jan. 2014 to Dec. 2020. T-tests and time series graph comparisons were carried out to evaluate the time of starting rituximab, time taken to achieve the partial remission under minimum therapy (PRMT), and the amount of systemic corticosteroid intake. Results: The time to initiate rituximab was significantly shorter after the rituximab reimbursement policy (p = 0.008). Total systemic corticosteroid intake for the first year of treatment (p = 0.001), and for the 6 months after the rituximab treatment (p = 0.044) were significantly decreased after the rituximab reimbursement policy, but the time to reach the PRMT was not (p = 0.184). Conclusion: The reimbursement policy of rituximab in South Korea had a significant effect on the shortening of time to start rituximab therapy, thereby decrease the amount of total steroid intake after rituximab for the pemphigus patients.